For Treatment of Advanced HRD+ Ovarian Cancer After Three or More Chemotherapies1
The approved starting dose of ZEJULA for treatment of advanced HRD+ ovarian cancer is 300 mg/day
ZEJULA Recommended Dose Modifications for Adverse Reactions1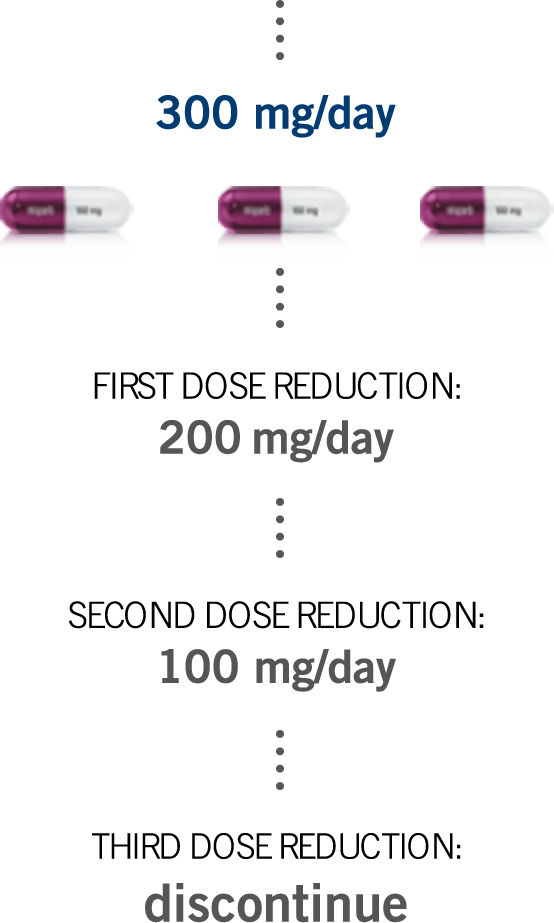 For patients with moderate hepatic impairment, reduce the starting dosage of ZEJULA to 200 mg once daily. Monitor patients for hematologic toxicity and reduce the dose further, if needed.

Adverse Reactions in QUADRA Were Consistent With Other Clinical Findings in NOVA1
Adverse reactions reported in ≥10% of patients receiving ZEJULA in QUADRA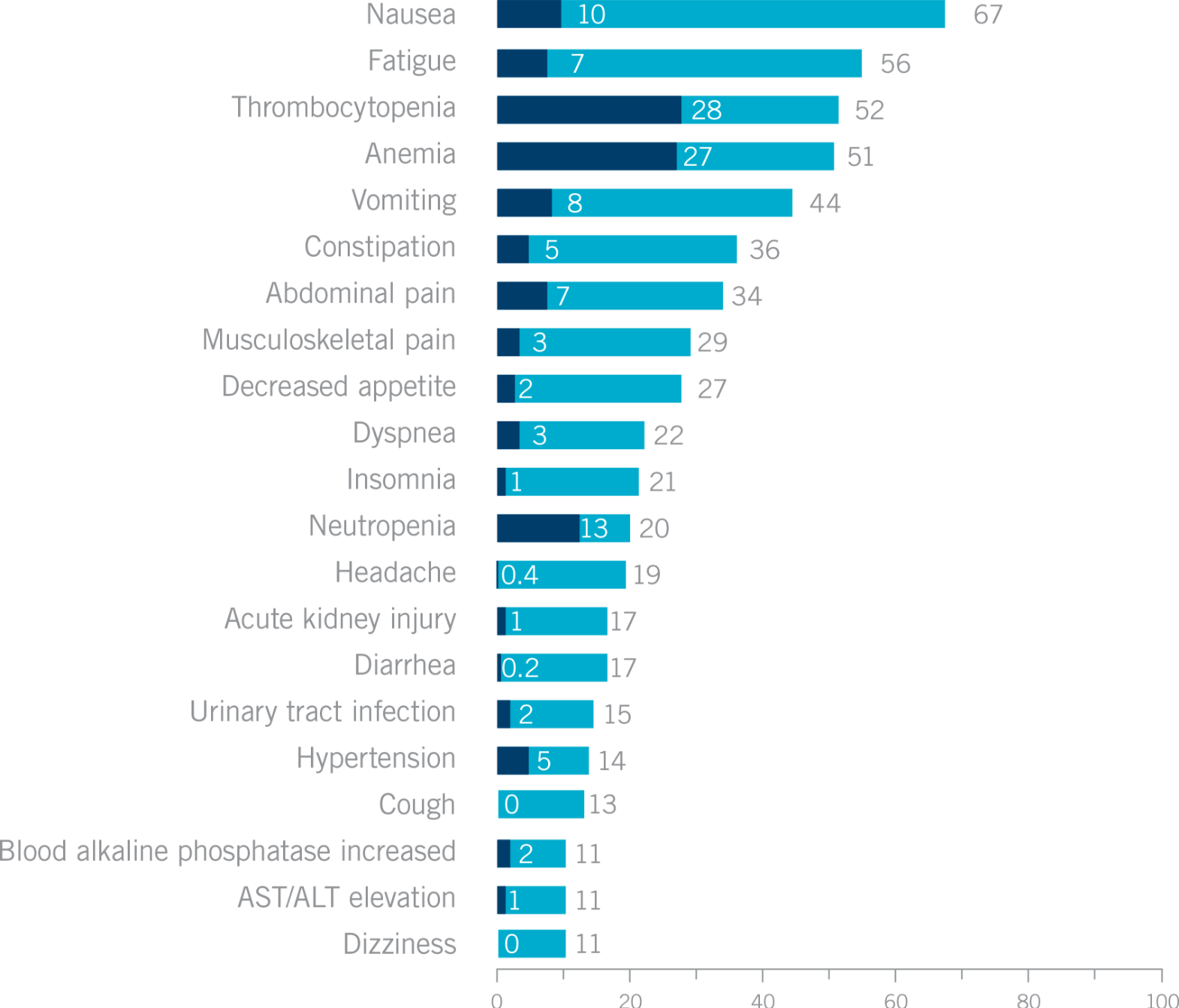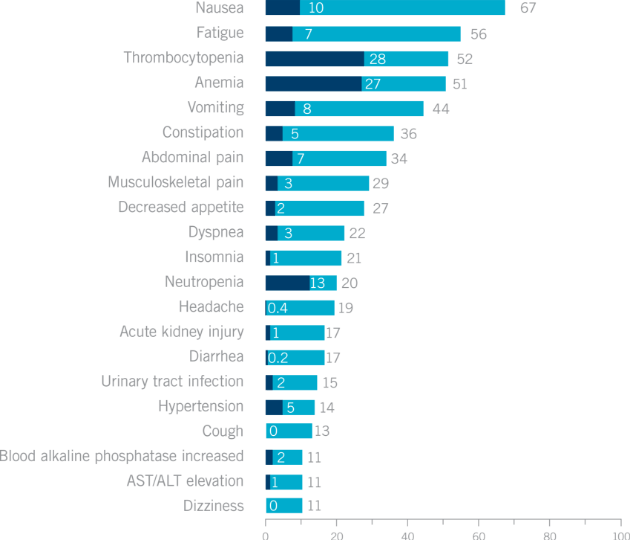 ALT, alanine aminotransferase; AST, aspartate aminotransferase.

Adverse reactions in QUADRA led to dose reduction or interruption, 73%1
Most frequently from:
Thrombocytopenia, 40%
Anemia, 21%
Neutropenia, 11%
Nausea, 13%
Vomiting, 11%
Fatigue, 9%
Abdominal Pain, 5%
CBC, complete blood count; CTCAE, Common Terminology Criteria for Adverse Events, version 4.02; HRD+, homologous recombination deficiency positive.