Ovarian cancer is rare but deadly1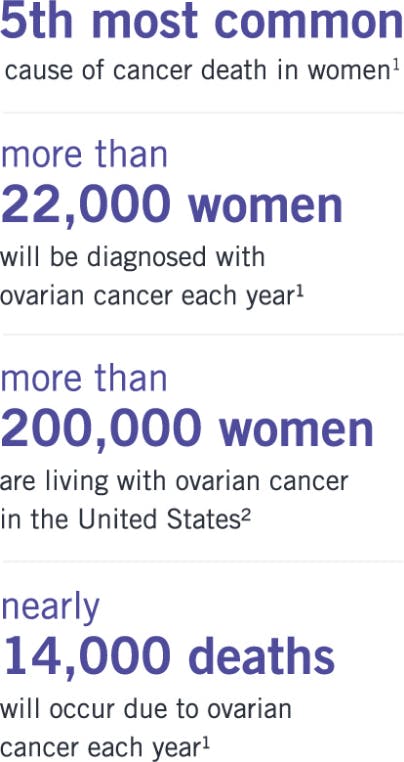 A Diagnosis of Advanced-Stage Ovarian Cancer Often Leads to Poor Prognosis2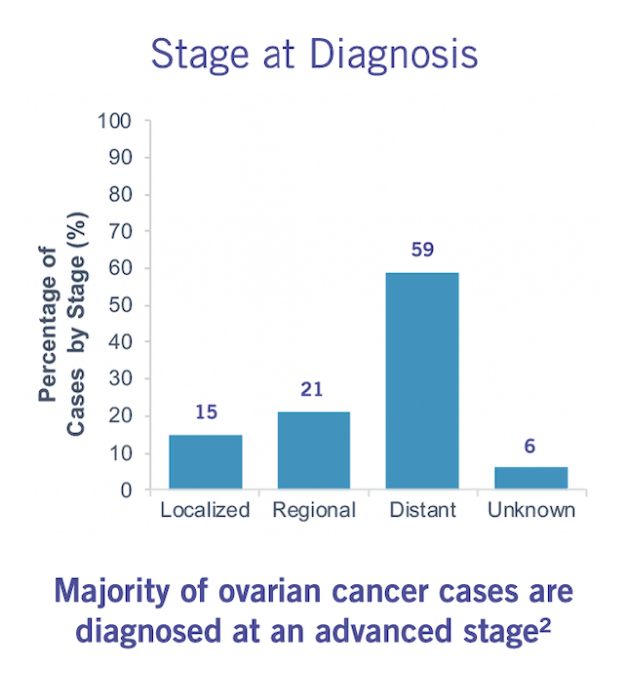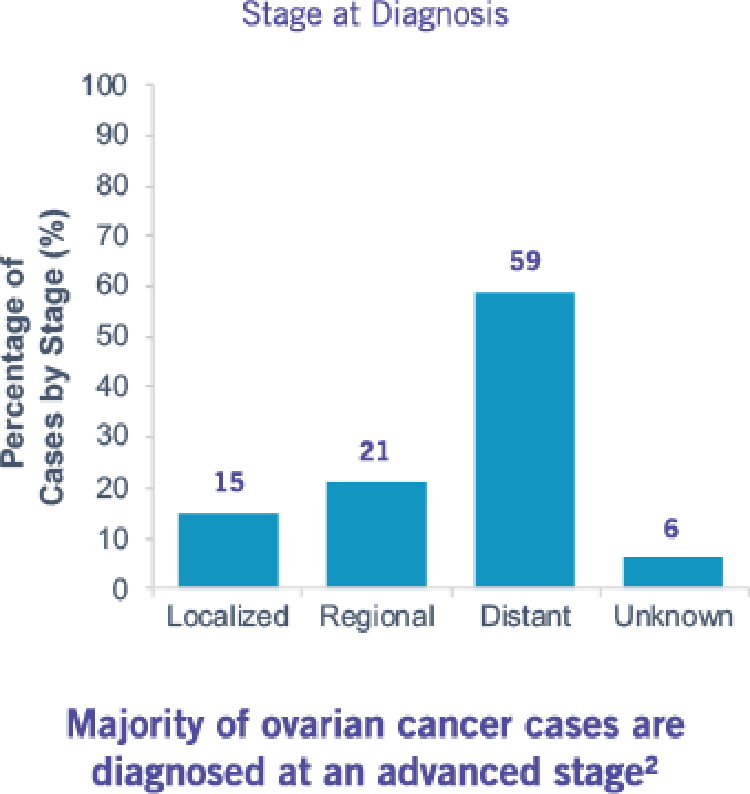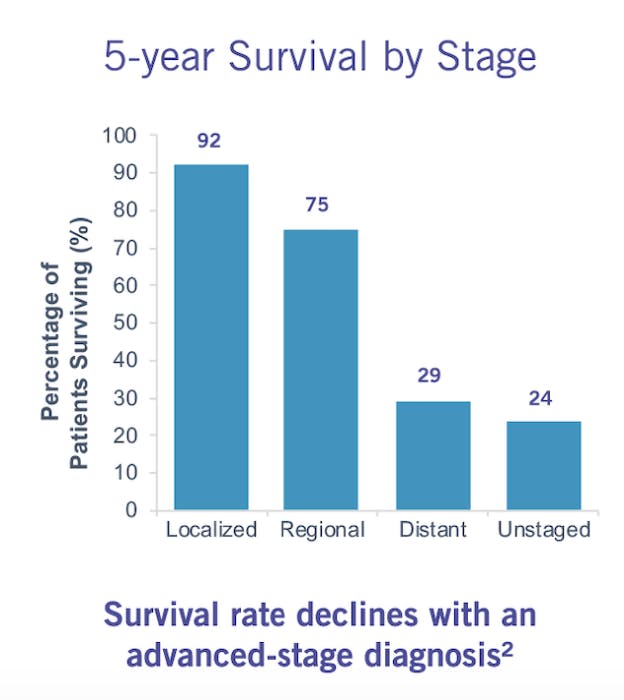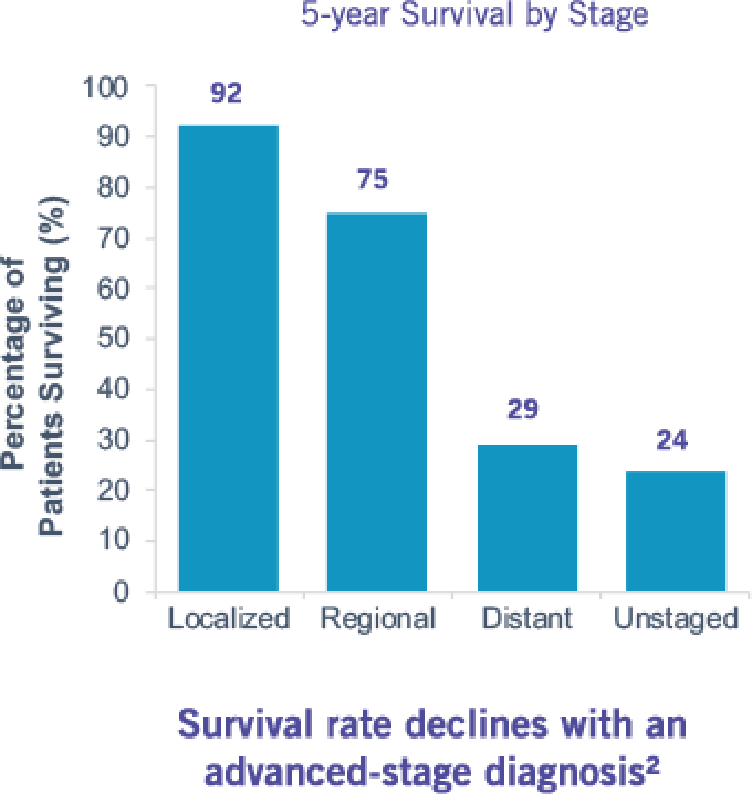 Despite optimal surgical outcomes and high response rates to 1L platinum-based chemotherapy, the outlook in advanced ovarian cancer remains poor3,4


Without maintenance, PFS shortens with each recurrence5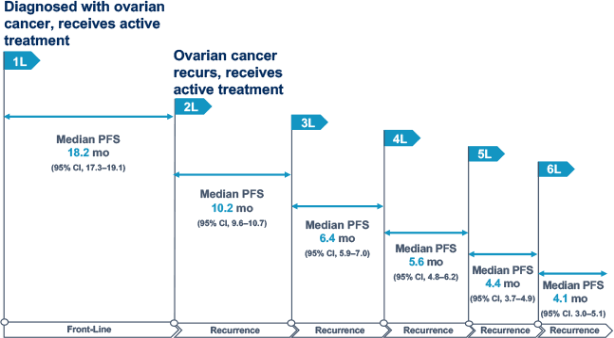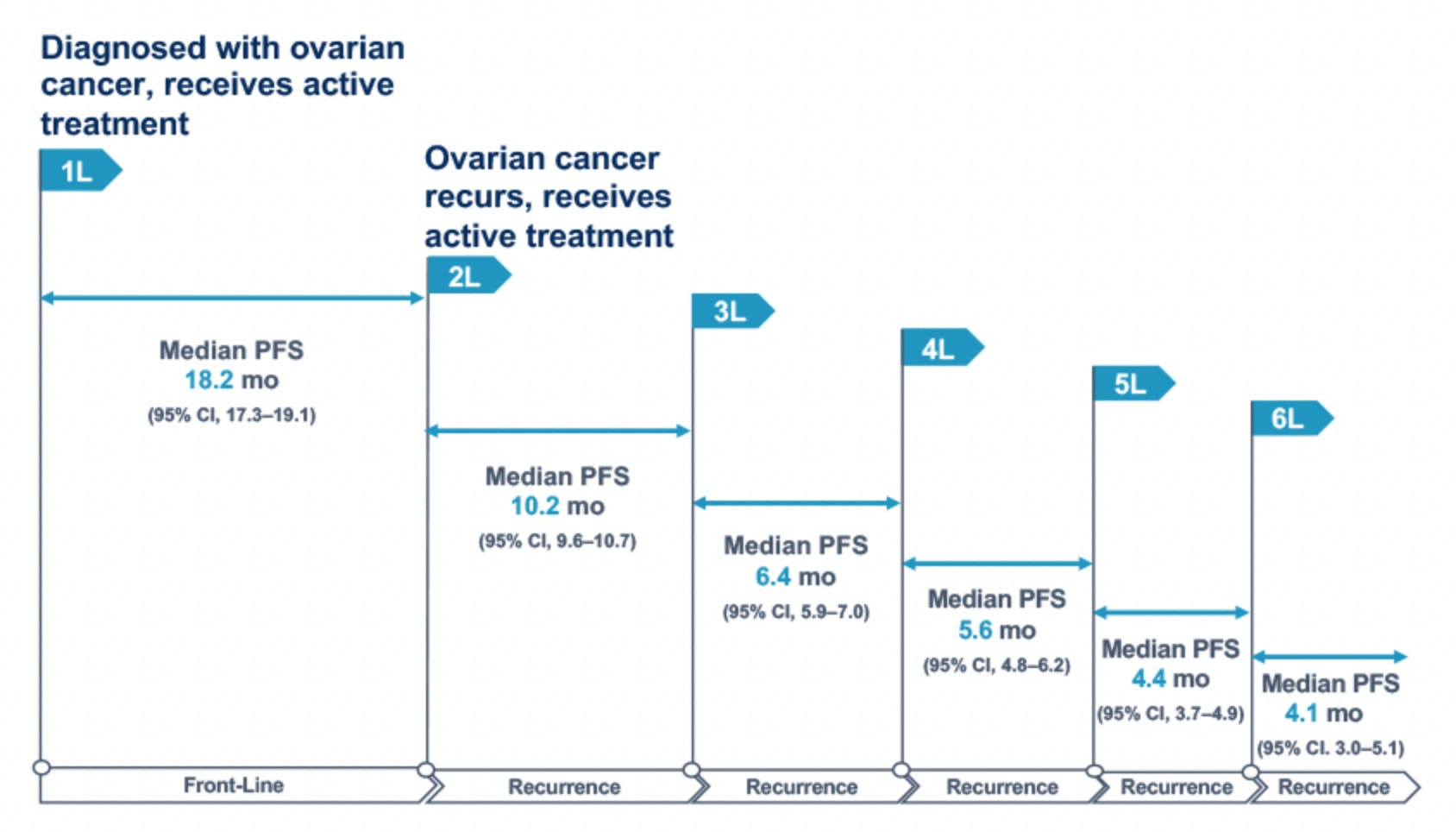 There is a need for a maintenance therapy that3,6-8:

PROLONGS
progression-free survival

EXTENDS
PARP inhibitor therapy to more
women9-11

Offers
CONVENIENT
once-daily, oral dosing
1L, first-line; BRCA, breast cancer susceptibility gene; CI, confidence interval; PARP, poly (ADP-ribose) polymerase; PFS, progression-free survival.

References: 1. American Cancer Society. Cancer Facts & Figures 2019. Atlanta, GA: American Cancer Society; 2019. 2. SEER Cancer Stat Facts: ovarian cancer. National Cancer Institute website. https://seer.cancer.gov/statfacts/html/ovary.html. Accessed March 2, 2021. 3. Lorusso D, Mancini M, Di Rocco R, Fontanelli R, Raspagliesi F. The role of secondary surgery in recurrent ovarian cancer. Int J Surg Oncol. 2012;2012:613980. Doi:10.1155/2012/613980. 4. Howlader N, Noone AM, Krapcho M, et al, eds. SEER Cancer Statistics Review. 1975-2016. Bethesda, MD: National Cancer Institute. https://seer.cancer.gov/csr/1975_2016/, based on November 2019 SEER data submission, posted to the SEER website, April 2020. Accessed March 2, 2021. 5. Hanker LC, Loibl S, Burchardi N, et al. The impact of second to sixth line therapy on survival of relapsed ovarian cancer after primary taxane/platinum-based therapy. Ann Oncol. 2012;23(10):‍2605-2612. 6. Matulonis UA. Management of newly diagnosed or recurrent ovarian cancer. Clin Adv Hematol Oncol. 2018;16(6):426-437. 7. Banerjee SN, Lord CJ. First-line PARP inhibition in ovarian cancer — standard of care for all? Nat Rev Clin Oncol. 2020;17(3):136-137. 8. Krikorian SA, Shamim K. Adherence issues for oral antineoplastics: a focus on prevention and management of side effects related to targeted therapies. Am J Lifestyle Med. 2013;7(3):206-222. 9. ZEJULA (niraparib). Prescribing Information. GlaxoSmithKline; 2021. 10. Lynparza (olaparib). Prescribing Information. AstraZeneca Pharmaceuticals LP; 2020. 11. Rubraca (rucaparib). Prescribing Information. Clovis Oncology, Inc; 2020.