ZEJULA extends PARP inhibitor therapy to more women1
Explore the efficacy ZEJULA can offer patients with advanced ovarian cancer in the following indications1:

†Select patients for therapy based on an FDA-approved companion diagnostic for ZEJULA.

FDA-approved indications for ZEJULA1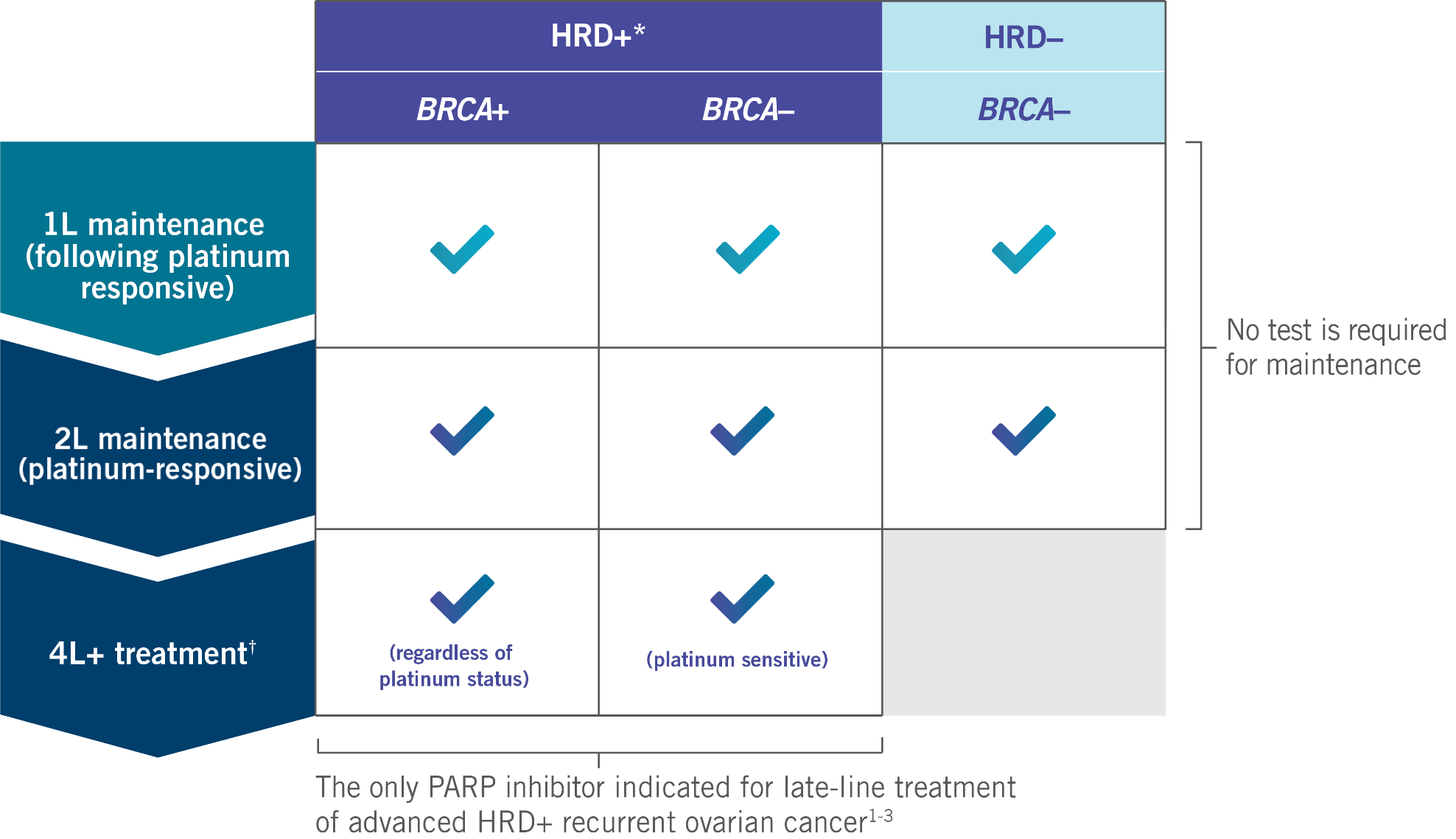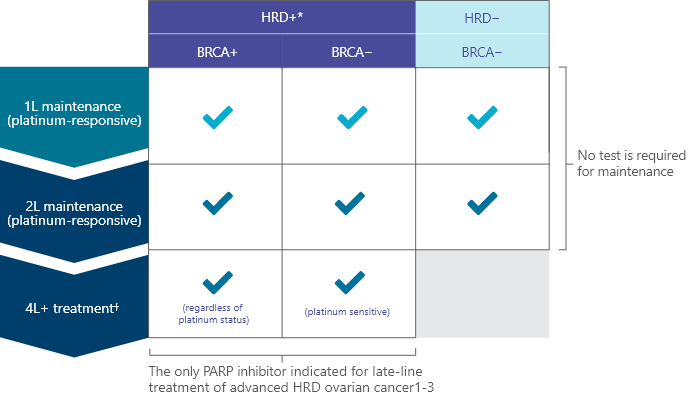 ZEJULA is the only once-daily oral PARP inhibitor for 1L maintenance, regardless of biomarker status1-3
*Status (HRD) was determined using the Myriad™ myChoice CDx as either tBRCA+ and/or GIS+ (genomic instability score [GIS] ≥42).
1L, first-line; 2L, second-line; 4L, fourth-line; BRCA, breast cancer susceptibility gene; BRCA+, BRCA-mutated; BRCA−, not BRCA-mutated; HRD+, homologous recombination deficiency positive; PARP, poly (ADP-ribose) polymerase; tBRCA, tumor breast cancer susceptibility gene; tBRCA+, tumor BRCA-mutated.